About Beth Fauré
Co-owner and the Qualifying Broker for Adobe Realty of Santa Fe and a host for Santa Fe area vacation rentals.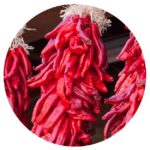 SELL
Adobe Realty of Santa Fe, Inc. is a locally owned, independent real estate company that has served the Santa Fe market since 1977. Tap into my expertise on your next sale.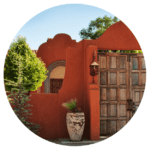 SANTA FE
VACATION RENTALS
If you are looking for beautifully furnished, 30+ day rentals in the greater Santa Fe, New Mexico area, visit our Santa Fe vacation rentals page.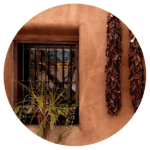 BUY
Working with me means you'll benefit from my 30+ years of helping clients find the perfect home in the Santa Fe area. Contact me if you're looking for professional, knowledgeable, personalized service.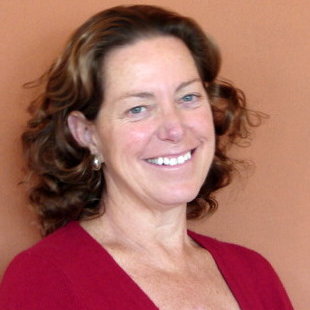 Beth Fauré
Owner & Qualifying Broker
Adobe Realty of Santa Fe, Inc.
I co-own Adobe Realty of Santa Fe, Inc.  Established in 1977, we are one of the area's oldest independent realtors serving clients who expect seasoned agents and personal attention to support their real estate sales or purchases.
I have nearly 20 years of real estate experience in the greater Santa Fe area.
I take pride in guiding my clients through every transaction from start to finish – in most cases beyond to include repeat business and referrals. Clients often comment on my high degree of patience, excellent listening skills, strong follow-through, and attention to detail.
When I am not guiding clients, I enjoy hiking, snowshoeing, gardening, visiting Santa Fe's great flea markets, and attending special exhibits at the local museums.
I currently serve as a Board Member for Nurses with Heart Home Care. Additionally, I am active in the Santa Fe Association of Realtors, including serving as its past MLS Committee Chair and a past member of the Community Services Committee, Education Committee, and Grievances Committee.
I am humbled to have been awarded the 2005 Santa Fe Association Realtor of the Year award by my peersSanta Fe Association Realtor of the Year award.
I live in Santa Fe with my husband of over 30 years, Jacques, and lots of animals!
Real Estate Needs
I am experienced in helping clients with a variety of real estate needs, including:
single family, condo and town homes